5 Minutes-a-Day to a Successful Blog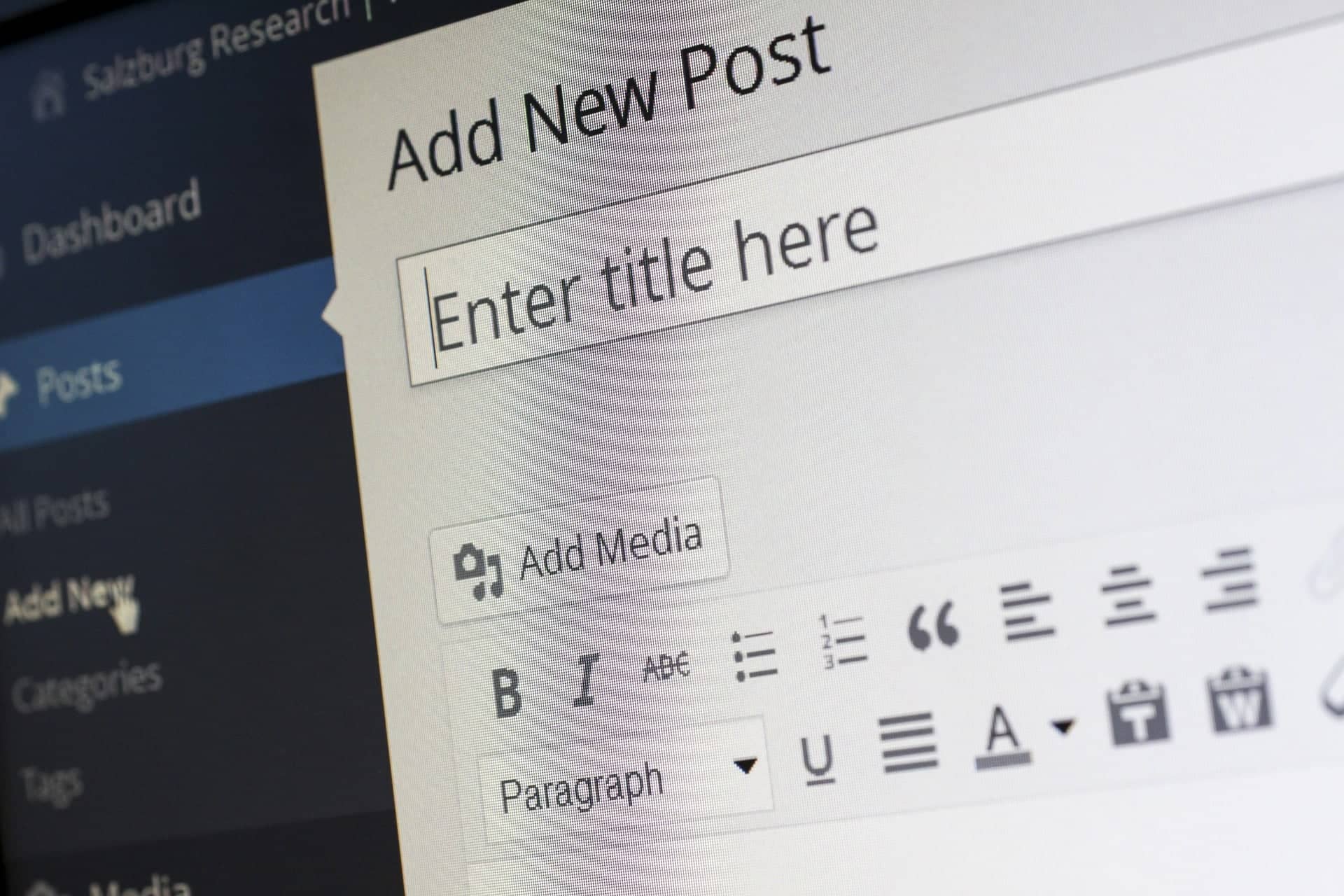 The thought of blogging makes you cringe, right? Well, it doesn't need to be that way. Most successful blogs are started without writing a single blog post.
Why is a Blog Important?
A blog is an important tool in several ways. In a nutshell, no blog, no traffic, no customers. It's as simple as that. Being able to rank in the search engine results page (SERPs) is critical to your business' success. In fact:
"Blogging doesn't just drive traffic to your website, in fact, about 55% of businesses that utilize a blog see a huge increase in traffic." Rick Burnes, VP of Content Products, BookBub
Most people ignore ads, but if you put out content that rocks your potential customer's world, they get to know and trust your company because you deliver excellent quality content that they can trust.
Tell your customers a story that's relatable to them, maybe show off a new product, or explain important changes in your industry, even "how-to" type posts are fantastic to engage and keep the interest of those all-important customers.
Search Engine Ranking
So, we've already touched on this a bit. Now it's time to explain why it's not just a little important, it's critical for most successful blogs.
For instance, on a typical Google search engine results page (SERP) the first result on the page for a keyword or keyword phrase garners 33% of all clicks. The second drops to 17% and the third to 11%. Your click results significantly decrease the farther down the page you are.
Studies have proven that searchers rarely go beyond the first page of the SERPs. If you're on page two or beyond, your chances of being seen are extremely minimal. Yes, SEO is important!
If you're a brick-and-mortar business, it will be the easiest to rank for local tagging. Local searches for a business or service are SOARING.
The key is to determine what your audience is looking for.
Who is Your Target Audience?
I've talked more than a few times about knowing who your target audience is, but let's go over it again. It's that important. You need to have a clear picture of exactly who your customer is. Are they,
A high-powered, key executive with a packed daily schedule who is scrambling to find your solution to their needs?
Are they married with precious little time with their families?
Are they stay-at-home moms juggling a new online career with the needs of their children?
You must ask yourself, "who is your customer?" Only then can you direct your attention to answering the needs of that customer.
Sit down with a piece of paper and describe your perfect customer. This is the person or persons you will direct your advertising/content writing efforts to.
Using Social Media to Help Determine Your Audience's Needs
Most successful blogs also have a social media presence. Social media is a fabulous tool, especially if you've already got a following but want to increase it. Your social media accounts are one of the best tools you have to drive traffic, aka customers, to all that juicy content on your blog!
It's all about building relationships and there's no better way for a brand to build relationships than with social media. It's the interactivity of it. Your customers feel like the brand actually heard them and the brand… you will get first-hand knowledge of what your customers' concerns and feelings are about your brand!
Running a poll is a great way to get feedback from your followers that answers specific questions about your business or your customer's needs. Watch the comments every day to determine what questions your customers are asking and answer them. You should also address those concerns in future posts.
Marriage of Social Media and a Content Creation Strategy
Social media plays an important role in any content creation strategy for most successful blogs. Backlinking to your website to build website authority is important to any SEO strategy.
Why?
Because backlinking from trusted sites shows the search engines that your website can be trusted! This doesn't mean spamming a bunch of backlinks to everyone under the sun is going to do the job. Google's algorithm is smarter than that, and it's all been done before. Spamming a bunch of backlinks will hurt you rather than help.
So do it right.
You can use social media to build those links. Social media sites are a trusted authority, and posting to your social media about the blog post or article you just posted is an insanely easy way to build those authority backlinks you're looking for.
While social media links don't give you direct SEO juice, they give what's called, "social signals." What this means is, the more likes, shares, tweets, retweets and so on that your post receives, the more "social signals" your post gets. These signals tell Google that your post is popular and therefore, "valuable." This value translates into your social media post being pushed higher in the search engine's results pages for the searched keyword or phrase.
Your post gets pushed higher, which means whatever link that you've included in your post goes with it, garnering more traffic to your link and your website. Of course, all this new traffic then pushes your website up in the search results pages for that keyword or phrase that you used in your social media post AND your blog post!
And round and round we go…
Are We There Yet?
All of the above is just getting you into the headspace where you can understand the importance of your blog, and get it started right. Knowing why certain actions are important, is just as important as the actions themselves.
I'm going on the assumption here that you have a way to create a blog on your website.
If you're using WordPress or some similar package, it will be very easy. WordPress comes prepackaged with one. So, it's a simple matter to add a new blog post or article.
How You Can Post in 5 Minutes a Day
This is the easy part. Hire a content writer. Most successful blogs have a high-quality, professional content writer who can write posts to your specifications. This takes the serious burden of trying to create content off your shoulders. He or she can write an incredible piece that will touch your intended audience. Your writer can write around a given keyword phrase that you want to rank for, write to a specified audience, and create a piece at the length you wish. You don't have to worry about grammar or punctuation. You can also give them any links that you'd like to include in your piece to help it rank better. Usually, this is one inside link to other webpages on your site, one outbound authority link to a trusted site, and a contact me type link.
In giving all this to your writer, you can go on about your day without writing a single blog post. In fact, all you have to do is post it to your blog when you get it back from your writer.  See? Five minutes max.
The Importance of a High-Quality, Professional Writer
We realize anyone can call themselves a writer. If you're going to hire the cheapest writer you can find, just be aware, you really do get what you pay for. Since they have to write much more to get a decent wage, you'll end up with plagiarized copy/pasted content that will defeat the purpose of having a blog or an English as a second language writer that totally massacres the English language.
And… Google heavily penalizes plagiarized content.
Be willing to spend more on exceptional content. This will bring the type of writers you'd like to see.
Most successful blogs need writers that are capable of producing well-researched, in-depth content to provide the kind of authority you're looking for. An in-depth piece can be an excellent source of information for your clients and customers while setting you up as a trusted authority.
A professional writer will also know how to create epic headlines that get your content seen! According to Copyblogger, 8 out of 10 only read the headlines. It's the headline that pulls the reader in enough to open your message, so crafting a killer headline is just as important as having well-written content to go with it.
Managing your content needs doesn't need to be time-consuming or difficult. I can help you with the content for your small business, simply reach out to me at https://whitewingsmedia.com.
Don't forget to share and like this post and take a minute to sign up for my newsletter which will give you all the tips and tricks to market yourself as a successful entrepreneur!