Social media marketing for businesses is not an option anymore. It is an essential, necessary tool for a company to be successful in today's world. With so many social networking sites, the opportunities are endless.
why do you need to be active on social media?
You need to be on social media. Social Media is the lifeblood of your business in the digital age. If you're not on Social Media, then you're missing out on a lot of potential customers and clients.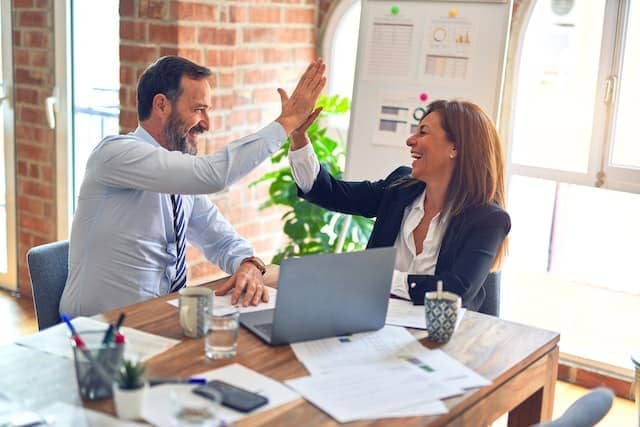 just look at these stats

Yes! 86% of all adults today spend multiple times a day checking Facebook!
So, if you can put your message, your business, your products, or your services in front of your ideal local customer on social media on a regular basis…
So, you can see how vital it is to get your business upfront and in your ideal customer's face regularly to let them know you're there!
Then your sales will flow!
It doesn't matter what your business offers, whether you're…
A coffee shop that needs more butts in the seats
A plumber who wants more customers flushing
An organics shop that wants to spread the love
or ANY type of small business that wants to attract more local customers.
So the key to your success is an easy one…
Your customer spends lots of time on social media. You post regularly in the places where they spend their time. They are able to see what you post frequently because they check in so often.
Communicating and engaging with customers is a crucial aspect of many modern businesses, and that's even truer now that we're in the digital age.
You see, no matter what your business specifically is, making sure to establish connections with customers will help set you apart from others. Doing so not only builds trust and rapport but also means they are far more likely to spend their money with you rather than with someone they have never seen or have built a relationship with. The result…
You make more sales!
Social media marketing for businesses is a powerful tool – with 800 million active daily users, there's no better time to start getting your business on social media.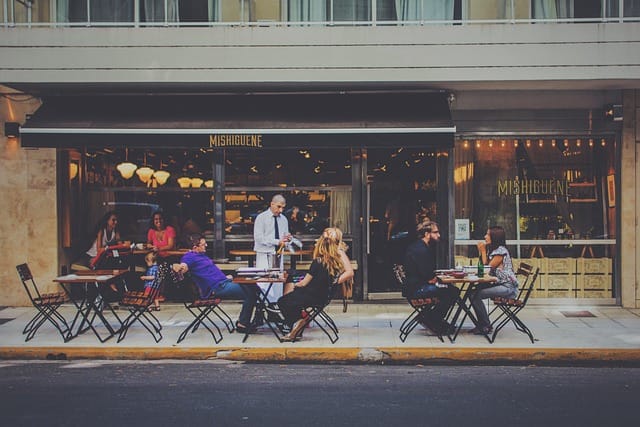 Find out where your perfect customer hangs out online. Social sites will differ according to your business and preferred customer market.
Post very regularly so your business is very visible to them and it comes readily to mind.
Create a rockin' mix of the right kind of content that not only promotes your products but encourages new and existing customer engagement with your post.
Most small business owners go through a period of being too busy to post new content on their websites. This happens because they will have started out with the target/aim in mind to post all the time, but soon this can quickly become difficult when they're pushed for time.
Posting once a week or so isn't enough to get a real quantifiable result to help you stand out from the crowd of other businesses on the internet.
Your social media marketing for small businesses needs to be the right mix of promotions, info about your products and services, and posts that encourage engagement. Engagement on posts (ie comments, likes, and shares) is important because Facebook then sees the post as popular and so shows that, and your other posts, to more and more people. Posts should also use quality images that catch the reader's eye in the newsfeed.
Facebook is a popular social network, but many of your customers are on other social platforms like Twitter, Pinterest, and Instagram.
I can help you get more from your social media
Without long, expensive contracts, here's what I will do for you and your business…
Help you develop a social media marketing strategy that will get you results for your business.
Focus on social media content that draws in engagement from your target audience, to increase your brand awareness and get more sales.
Provide professionally designed content and images to achieve maximum results.
Acting as you, I will post this unique and engaging content at the times that market data has proven to be the best for your audience.
I will provide a monthly analytics report so that you can see how your posts are performing on each platform.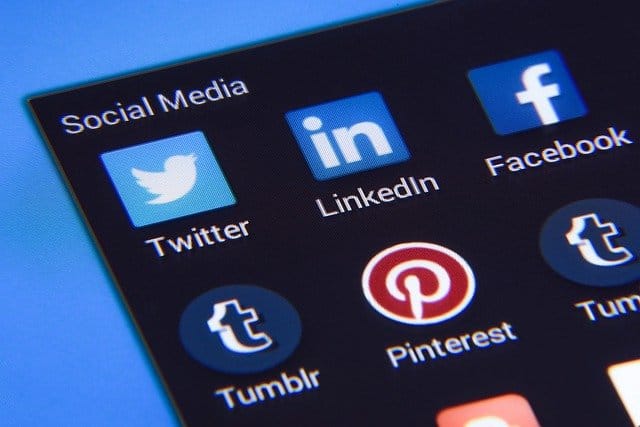 I'm not interested in posting just to post something. My interest is in seeing you grow your target audience and business through the power of social media. My job is to make people think your business is the greatest thing since sliced bread so you develop relationships that become life-long customers
Get Started!
I have something for everyone, just choose the option that fits your business. Once your payment is complete, I will contact you via the email attached to your account to get the info I need to start creating social media magic for you!
---
additional packages of social media marketing for small businesses
just the basics
$285.00
per month
the long-haul
$395.00
per month
shoot for the stars
$595.00
per month
If you have any questions or would like to discuss the options further, please see the FAQs below or Contact Me by clicking here, or by emailing me at support@whitewingsmedia.com.
I'm looking forward to helping you build your online reach and getting new customers through the power of social media.
Let's talk soon!

Deborah White
don't forget to order your blog post content here!
---
Frequently Asked Questions…
Is there any long-term contract?

No, you can cancel your monthly payments whenever you like. Your service will continue until the end of that monthly billing cycle. Charges are recurring until I get written confirmation that you'd like to cancel. But of course, I'll work hard to make sure that you don't want to!
Can you help me if I don't have a Facebook page or Twitter account for my business?

Certainly. If you are choosing the "Long-Haul" or "Reach for the Stars" option, then I will happily set up a Facebook page or Twitter account for your business absolutely free.
My business caters to local customers. Will your service still help me?

Absolutely. I will customize all of your social media posts to ensure they are optimized for customers in your local area.
How many new customers will I get?

It is impossible to say the number of new customers you can expect from social media. Like a newspaper ad, you know your ad will be seen by readers but can't determine the number of people who will respond to that ad. Social media is a bit different in that your message will be seen online on a daily basis, and over time, giving you massive brand exposure and engagement with your customers and potential customers. This always leads to more new customers and sales.
Who will create the Social Media posts that are sent out for me?

I personally create each and every post from digital assets you may already possess. I will also send you a short questionnaire to gather some information about your business that will help me create posts that will drive engagement. If you opt for the "Shoot for the Stars" package, from our strategy sessions, you can get more customized posts each month addressing special events, upcoming sales, individual blog posts, and so on.
Can I discuss the possibilities and options with you?
When will you start posting for me?

Your social media posts will usually begin within 3-4 business days of receiving your new order and all required information. This is dependent on having access to your business's digital assets and the completed questionnaire that will allow me to create your unique and relevant posts. If you request approvals, then your posts will begin 2-4 business days after receipt of approvals.
Can I see the posts before they are posted on social media sites?

I am very happy to send all of the posts for your approval before they start to be posted.
Can I start at the "Just the Basics" level and upgrade later?

Of course, you can! You are very welcome to change to any level at any time. Current running packages will run to the end of their monthly billing cycle and upgrades will be applied to the next billing cycle.
How will you create posts that are relevant to my business?

Once you place your order, I will send you a short questionnaire to get some info that I need for the first posts. I'll also ask you for any relevant photos that can be included in the posts. I will also create posts from information on your website, Facebook page, etc. if you have them. I will then use all of the information to create your posts.
Can't I just post more myself to get more customers?

Absolutely, you can. Most small businesses find they start with good intentions but are torn in so many different directions that they don't have the time to keep up with the momentum after a very short time. In reality, most businesses are too busy doing their business to have time to post to several social media sites every week. This service ensures that your posts go out several times a week, every week!
don't forget to order your blog post content here!