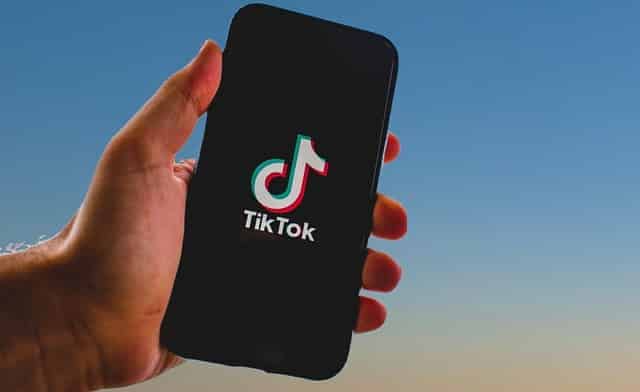 Why is Tik Tok Important for Marketing?
Because TikTok isn't a baby anymore. Nope, the fun little dance app has grown up into a big-time player in the social media industry. It's time to take advantage of TikTok marketing for small business owners because its phenomenal growth in 2020 is unprecedented and shows no signs of slowing down. TikTok has morphed into a force to be reckoned with garnering 689 million monthly active users from not only the younger millennial crowd but older adults and businesses are also jumping on the bandwagon.
TikTok isn't like Facebook or any of the other social media platforms in one very vital area. All these other platforms require you to have followers to get your message out. If you don't have followers, your message will not get very far. The TikTok difference is that you don't have to have followers to get your message seen.
Why is that?
TikTok's algorithm takes multiple factors into account, not just your "followers." It will show ranking videos to those that don't follow you but have expressed an interest in your type of content. The key takeaway here is "ranking." The algorithm considers the following factors:
Engagement: it looks for users that like and share your type of content. The algorithm is looking for similar accounts to yours that people have engaged with and similar content in feeds.
Video details: this could be things like the hashtags you use, the music bites you add to your videos or even the explainer captions.
Account settings: this would be your location and language settings, even the type of device you use.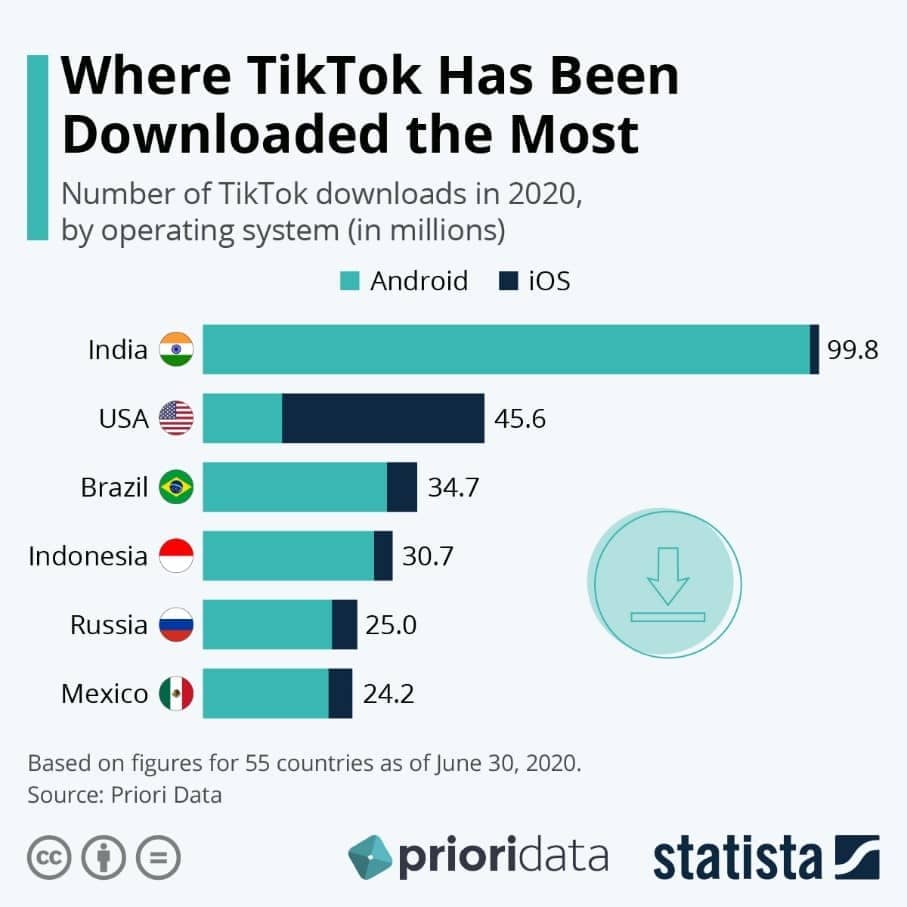 high potential for unique views
As you can see, with one billion app downloads per day, the potential for unique views is considerably larger that any other social media platform. As a small business owner promoting your products or services, you can easily see how this could be very important. You can inspire people to check out your stuff by creating easy, small video bites that showcase your work and life. Giving people glimpses of the owner at work, your play space (oops… workspace), just be your creative self and put out some interesting videos!
What Do Shy People Post to TikTok?
The easiest way to find out is to jump on the app and start looking around. Chances are if they're in the game to win, they're on TikTok. TikTok videos are very short and entertaining. Here is where you can really shine. But, if you're anything like me, I shy away from putting my face out there in public, so what can you do to promote your product or service? I watched this video the other day, and it has some good ideas that may spark your imagination.
There are literally dozens of "no face" video guides out there for the YouTube platform but with a bit of jiggling around, you could come up with some fantastic ideas to develop for TikTok.
Strategies to Maximize Video Views
TikTok's magic bullet is the "completion rate." That is the number of viewers to watch your video until the end. Multiple times, even better! It still counts in that all-important ranking. I know that I've watched the same video a couple of times through myself, if it was great or if I missed something the first time around. I'm sure there's got to be a cap on it though or you'd be getting inflated view counts by people abusing the system. Here are a few other important tips to add to your strategy.
Be "brand" consistent. Make sure that your TikTok marketing for small business owners shows the same look and tone as you have across your other marketing efforts.
Have a plan. These videos are very short only 60 seconds, so you have to get your point across succinctly. Three-minute videos are being rolled out for specifically invited users, but "daisy-chaining" videos seem like an accepted practice as well. If your video is longer than your allotted time, just let your viewers know to see the rest, go to part 2 at… whatever that URL is.
Hashtags are important. Think of #hashtags as a shorter version of keywords you enter in the search bar in your favorite browser. TikTok will match those hashtags to content others have engaged with using the same hashtag and show your video to those people. Keep an eye on trending hashtags and use them when appropriate for your brand. This keeps your brand front and center of the most active users on the platform.
Target your niche. This might seem like a duh… moment, but don't forget to target your niche in your hashtags! You wouldn't believe how many businesses target their next event name or catchy phrase but totally forget the basics! What are you selling? Books? Ok, what kind of books? Zero in on what hashtags work the best with your channel's content and keep using them. There are hashtag services out there that will allow you to search and see what hashtags are performing the best in a specific application.
Add a trending hashtag to your video description. This is a super-slick way to get more views on your video!
Beef up your bio! Take advantage of that bio section to push your brand! TikTok allows you to give a rundown on your brand and show off your other social media platforms and your website. A popular video can give your other platforms a boost as well!
Don't think, "I can't do that!" Because if a school librarian, a teenager, and a 40-something author can have popular channels on TikTok, so can you! Take a look at these popular writers on TikTok and see what they're doing. Get some inspiration!
Now you have the why, why it's important, ideas to get you started, and some straight-up butt-kicking strategies to go with it now is the time to prioritize TikTok marketing for small business owners. You've got all the tools, and you are out of excuses! 
Sources:
https://datareportal.com/reports/digital-2021-global-overview-report
https://www.statista.com/chart/16939/tiktok-app-downloads/
https://www.oberlo.com/blog/tiktok-statistics
https://influencermarketinghub.com/top-tiktok-hashtags/
https://techcrunch.com/2021/07/01/tiktok-expands-max-video-length-to-3-minutes-up-from-60-seconds/