Be a Social Butterfly
Whether you're a social media fan, its value to your brand cannot be understated. Savvy content marketers know that engaging consistently through video for social media is "the" way to engage with your tribe or attract new customers. With roughly 85% of the United States internet users watching videos on their favored platform, it's worth your while to get your brand's message out there using video via social media.
Social (Media) Climbers
You can use video anywhere to increase your brand presence. It's become such a part of our everyday lives that it's hard to imagine visiting a webpage, getting the news, or even an email, without some sort of video present or attached.
Even sites, such as Instagram, that previously were not "video" sites are now shifting focus and including video on their platforms. Other sites such as Facebook (now known as Meta), Twitter, LinkedIn, and many others have made video a focus of their platforms.
There are many platforms that are strictly video only, such as YouTube, TikTok, Patreon, Snapchat, Wista, and online film and gaming platforms, such as Twitch. With each platform there is a particular demographic, with Instagram, TikTok, and Snapchat being the decidedly under-30 crowd, while Facebook, YouTube, and Patreon cater to the 30 and up, crowd. LinkedIn has also upped its game and businesses are taking serious note. It's a great place to connect with other businesses.
The Social Media Difference
Videos for social media come in different-sized "bites" if you will. There is a standard video and video shorts; with video streaming, live-action video, animation, whiteboard, motion graphic, typography, screencast, and live-action screencast as some videos you can use in your B2B marketing. You can produce stand-alone videos and episodes or create events that fit your business's style. The versatility of video in social media is simply staggering. Every type of business needs to have a social media presence and no better way than with video.
You might think, how are social media videos different from commercials for marketing? Social media videos typically approach marketing differently by offering value to their viewers. They do this by offering advice, tips, educational content, or the making of a product, basically anything that your business's demographic values.
Another approach is to give the viewer a "sneak peek" into your business on a more personal level. Maybe an interview with the CEO, a video of the company picnic, or a backdoor look at the goings-on inside your business.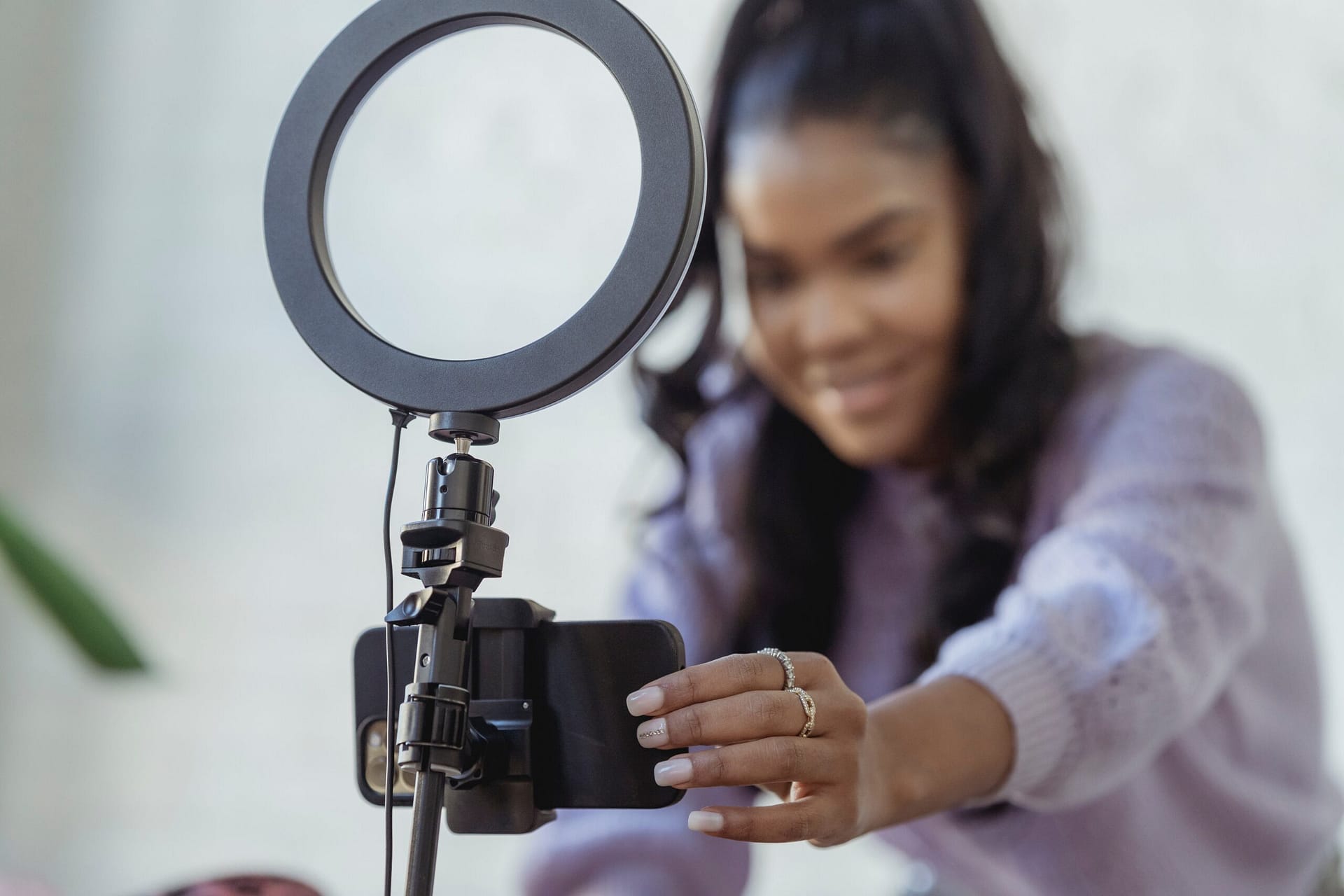 These kinds of videos are "trust builders," the sole purpose being to instill a sense of faith and confidence in your brand. The length of these types can go from a few seconds to very long, but the general rule of thumb is that shorter is better because viewers' attention spans are short. The exception being is if you are producing an "explainer" video for teaching. Even then, it's a best practice to keep them short and possibly produce multiple videos that last a few minutes each.
Adversely, video advertising (commercial video) is for the "hard sell," persuading you to buy the product. These videos are expensive to produce and place because we hold them to a higher standard than social media videos. Their length can range from two to three minutes but are often condensed down to 30 to 45-second "bites" depending upon what type of platform and use is required.
Social Media Stories
Social media "stories" are the newest video format and a fantastic, no-to-low-cost way to reach other businesses and consumers. These videos are short bursts of information, usually 10-15 seconds long, and last for about 24 hours before they disappear. If that is too short for your video, some platforms give you the ability to "trim" your videos, effectively making one longer video into two shorter, back-to-back videos. Handy, when your video's message just won't fit into 15 seconds!
Video can Help Your Social Media Soar
You are creating videos for social media to enable your viewers to share. The more "shares" you get, the more visibility for your brand and the better your sales. What's especially fun with social media videos is there is no limit on their versatility. You are only limited to what your imagination can produce.
Design and create videos meant for your audience. Knowing the demographic of your customer is important to create videos that represent the voice of your brand to that demographic. Videos that touch your customers on an emotional level are perfect for that platform's customer base.
There is no such thing as a one-size-fits-all video perfect for all platforms. After all, you wouldn't go to a highly millennial platform such as TikTok and show them a video directed towards older business professionals such as on LinkedIn. Each platform has an audience they cater to. Find out where your target audience is hanging out.